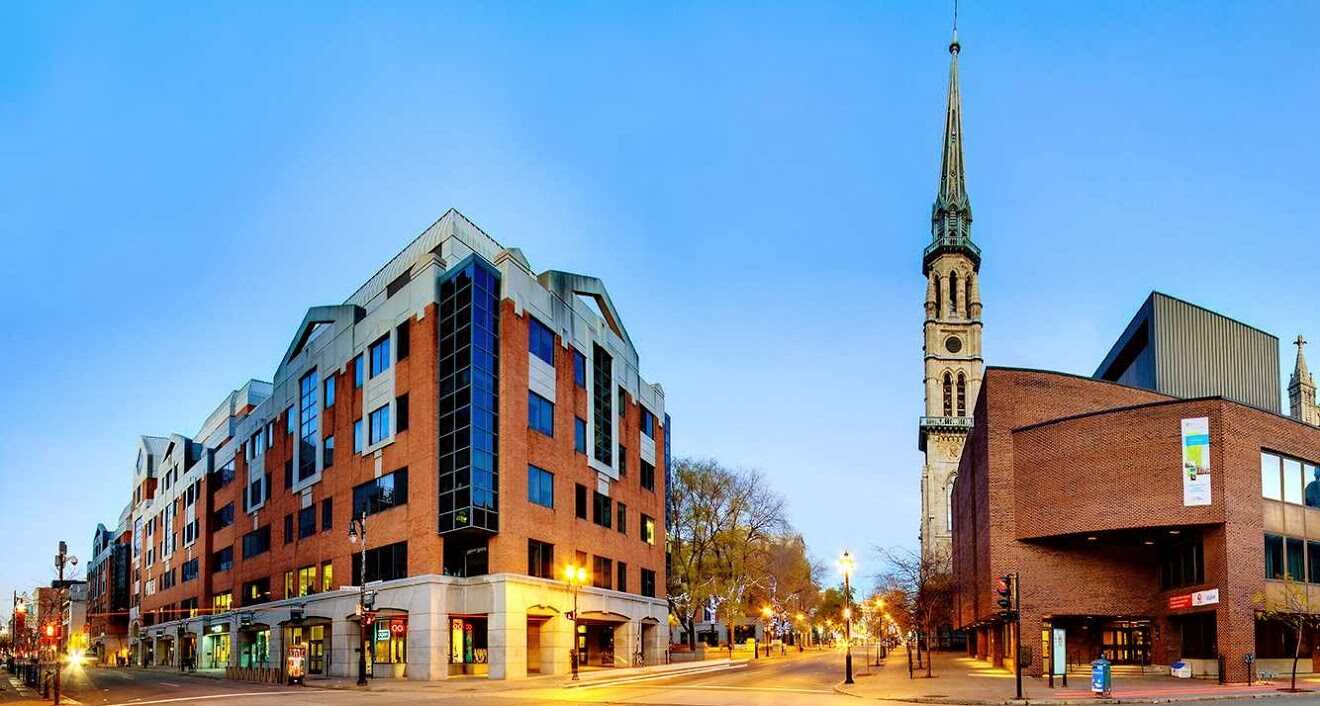 English follows!
Du lundi 7 juin au vendredi 25 juin 2021, la fondation Russell Sage parrainera l'Institut d'été en sciences sociales computationnelles, qui se tiendra virtuellement à l 'Université du Québec à Montréal. Le but de l'Institut d'été sert à former ceux qui souhaitent situer leur travail académique à l'intersection des sciences sociales et de la science des données. À cet égard, nous sommes motivés à développer de nouvelles recherche sur les inégalités, la mobilité sociale, la formation de l'opinion publique, le comportement politique, les réseaux de médias sociaux et d'autres sujets connexes. L'Institut d'été s'adresse à la fois aux spécialistes des sciences sociales (au sens large) et aux scientifiques des données (au sens large). Il est ouvert aux étudiants diplômés, des chercheurs postdoctoraux et des professeurs débutants intéressés par les sciences sociales computationnelles. L'organisateur et professeur principal de l'Institut d'été est Vissého Adjiwanou, professeur au département de sociologie de l'Université du Québec à Montréal.
Le programme d'enseignement comprendra des cours, des problèmes de groupe et des projets de recherche dirigés par des participants. Il y aura également des conférenciers/conférencières extérieur.es qui mènent des recherches en sciences sociales computationnelles dans divers contextes, tels que le milieu universitaire, l'industrie et le gouvernement. Les sujets abordés incluent le texte sous forme de données, le grattage de sites Web, les expériences numériques sur le terrain, l'échantillonnage non probabiliste, la collaboration de masse, l'apprentissage automatique et l'éthique. Les participants auront de nombreuses occasions de discuter de leurs idées et de leurs recherches avec les organisateurs, les autres participants et les conférenciers/conférencières invité.es. Parce que nous nous engageons à une recherche ouverte et reproductible, tous les matériaux créés par les professeurs et les étudiants pour l'Institut d'été seront publiés en open source.
La participation est limitée aux étudiant.es au doctorat, chercheurs postdoctoraux, professeurs non titulaires dans les 7 ans suivant leur doctorat, et exceptionnellement aux étudiants en master (ceux qui terminent leur mémoire). Nous accueillons des candidats de tous horizons et domaines d'études, en particulier des candidats issus de groupes actuellement sous-représentés en sciences sociales computationnelles. Une trentaine de participant.es seront invité.es, et les participant.es devraient assister et participer pleinement à l'ensemble du programme des deux semaines (14 au 25 juin). Les participants ayant moins d'expérience en recherche en sciences sociales devront effectuer des lectures supplémentaires avant l'Institut, et les participants ayant moins d'expérience en codage devront compléter un ensemble de modules d'apprentissage en ligne sur le langage de programmation R, et suivre le cours intensif en R (7 au 11 juin). Les étudiants effectuant ce travail préparatoire seront soutenus par des assistants d'enseignement qui tiendront des heures de bureau en ligne avant l'Institut.
Les documents de candidature sont dus le vendredi 30 avril 2021 à 11: 59. Nous informerons les candidats uniquement par e-mail avant le début du mois de mai et demanderons aux participants de confirmer leur participation très peu de temps après. Les demandes de renseignements peuvent être envoyées à sicss.montreal@gmail.com.
En raison de la pandémie COVID-19, tous les événements auront lieu en ligne.
---
From Monday, June 7 to Friday, June 25, 2021, the Russell Sage Foundation will sponsor the Summer Institute in Computational Social Science, to be held virtually at the Université du Québec à Montréal. The purpose of the Summer Institute is to bring together graduate students, postdoctoral researchers, and beginning faculty interested in computational social science. The Summer Institute is for both social scientists (broadly conceived) and data scientists (broadly conceived). The organizer and principal faculty of the Summer Institute is Visseho Adjiwanou, professor at the department of Sociology at the Université du Québec à Montréal.
The instructional program will involve lectures, group problem sets, and participant-led research projects. There will also be outside speakers who conduct computational social science research in a variety of settings, such as academia, industry, and government. Topics covered include text as data, website scraping, digital field experiments, non-probability sampling, mass collaboration, and ethics. There will be ample opportunities for students to discuss their ideas and research with the organizers, other participants, and visiting speakers. Because we are committed to open and reproducible research, all materials created by faculty and students for the Summer Institute will be released open source.
Participation is restricted to Ph.D. students, postdoctoral researchers, untenured faculty within 7 years of their Ph.D, and exceptionnaly to master students (those finishing their thesis). We welcome applicants from all backgrounds and fields of study, especially applicants from groups currently under-represented in computational social science. About 30 participants will be invited, and participants are expected to fully attend and participate in the entire two-week program (14 au 25 juin). Participants with less experience with social science research will be expected to complete additional readings in advance of the Institute, and participants with less experience coding will be expected to complete a set of online learning modules on the R programming language and take the intensive course in R (June 7 to 11). Students doing this preparatory work will be supported by teaching assistants who will hold online office hours before the Institute.
Application materials are due Friday, April 30, 2021 at 11:59. We will notify applicants solely through e-mail by early May, and ask participants to confirm their participation very soon thereafter. Inquiries can be sent to sicss.montreal@gmail.com.
Because of the COVID-19 pandemic, all events will take place online.